GET YOUR WEBSITE
NetPro Domains.com
Capture Your Unique Domain Name

Now!
New

.COMs

only $9.99!*
Capture Your Unique Domain Name before someone else does!
You asked and we delivered!
Now you can capture your own unique Domain name directly from NetPro Domains for only $9.99 per year*
And while you are there, Don't forget to get our simple and easy to use Website Builder and when you do,
we will help you get your website up and running in a flash!
Website Builder
Get online, Grow your business, and Never miss another customer!
Say hello to your customers with a professional built website!
It's fast!
Intuitive navigation, templates and drag-and-drop functionality, your website can be up and running tonight. No technical skills or coding required.
It's easy!
Any skill level, we take the hassle out of building a website. Just pick your design, add your text, drag and drop any image you want and that's it! You're ready to publish.
It's mobile!
Site is automatically optimized for mobile, so it will always look amazing, even on a 4-inch smartphone screen.
It's complete!
Plan comes packed with everything you need to build a full-featured website, including FREE hosting.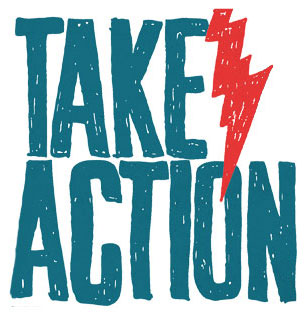 Website Builder has it all.
Building a professional website, customized for your business, is easier than you think with Website Builder. It's packed with features that give you everything you need to get online, grow your business and never miss a customer.
It's Fast!
Intuitive Drag-and-drop
Over 300 templates and 8,700 images
More than 70 pre-built websites for your industry, including text and images
Intuitive navigation
It's Easy
Ready-made designs for every business or industry
HTML/CSS design for advanced users
Easy editor tool for updates or changes to images and text
It's Mobile
Streamline design ensures your site looks amazing on smartphones, as well as computer screens.
Automatic conversion creates a mobile-friendly site instantly – you don't have to do a thing,

Available for Business and Business Plus plans only
It's Social
Includes social feeds from Facebook

®

, Twitter

®

, and YouTube

®

Link to Facebook, Twitter, MySpace

®

, Delicious, and StumbleUpon

®

Add popular widgets including Yelp

®

and Google Maps

®
It's Complete
Includes FREE customer support 24/7/365
Includes FREE hosting with 99.9% uptime
NEED MORE?!
We also have the following available to you...
Web Hosting

From only $6.99/mo!

Everything you need to give your website the reliable, high-performance home it deserves. Tell me more

Web Marketing

Search Engine Visibility - Attract visitors and increase sales by improving your rank on Google® and more!

Privacy and Protection

From only $7.95/yr!

Make your domain registration private - protect yourself from spam, scams, prying eyes and worse! Tell me more
.MOBI Registration

From only $14.99/yr
$6.99/yr

*

Limited-time offer! Connect with the mobile generation. Make your site easy to read on smartphones and other handheld devices with .MOBI. Tell me more

Website Builder

From only $4.99/mo!

Grow your business with a beautiful website. Our Design Wizard makes it as easy as drag and drop! Includes all you need to get online. Tell me more

Spam-free Email

From only $1.99/mo!

Fast, reliable, private, secure and spam-free! Free web-based email software included. Tell me more
Domain Names

From only $9.99/yr!*

Get your domain name today! Search now. All of our domains are loaded with free extras!

WordPress Hosting

From only $6.99/mo!

Harness the combined power of WordPress® and our Web Hosting to create your own personal, state-of-the-art blog. Tell me more

Secure SSL Certificates

From only $49.99/yr!

Secure your site. Boost response and customer confidence with an affordable Turbo or High Assurance SSL Certificate. Tell me more

.CO Registration

From only

$29.99/yr


$9.99/yr

Limited-time offer! Get your own .CO and use the built-in toolkit to launch a site that brings all your online activities to one spot. Tell me more
* Plus ICANN fee of $0.18/yr.